Thank you for visiting Stones Crossing Dentistry. We hope that your experience at our practice has been positive and that you have enjoyed getting to know our dentist and team. We invite you to leave us a review detailing your experience at our office. To make your next appointment with our dentist in Greenwood, Indiana, we welcome you to give us a call at 317.535.3940 today. We are eager to take care of your smile!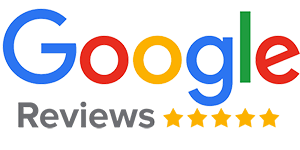 Such a great office. The girls at the front desk were so helpful with my insurance and explaining treatment to me. My hygienist was very knowledgeable and did a great job. Dr. Wilkins was very thorough with his exam and gave me a few options to fix my teeth. I'm so glad I found this office and recommend it to anyone..
-Betty S.


Great office and great staff!! Highly recommend!
-Logan A.


I have been going to Stones Crossing Dentistry for over 10 years now. Dr Wilkins is awsome, and his staff is so friendly and knowledgeable. I appreciate how Dr. Wilkins only proposes necessary treatment, and he truly cares for his patients. You can tell he loves what he does and is not in it for the money, like most corporate offices. I recommend this office to anyone who needs a great family dentist!!
-Braden A.


Today my husband and I came today for our regular 6 month check up. Dr. Wilkins and his staff are wonderful! The girls working the front desk are always very helpful in answering any questions we have about proposed treatment and insurance. Our hygienist are always so friendly and make getting a cleaning enjoyable! We give 5 stars to Aaron and his staff!
-Melinda S.


I Have been going to this dentist office for at least 10 years and I have never had a bad experience. Everyone is very friendly and very knowledgeable.
-Sue B.


I love Dr. Wilkins. He is an honest man and a good dentist.
-Angie W.


Extremely polite,efficient, and knowledgable.
Thank you for your keeping my smile going!
-Gail G.


I am so glad that we found you guys, always a great experience coming in and always feel like family. Thanks for being there for us.
-Chris C.


I have been going here for many years. My kid, who are now adults, go here also. Very thorough, friendly, passionate and patient. Recommend highly!
-Aimee C.


As always the staff is great and Dr. Wilkins is the best! They always have your comfort in mind
-Dian A.


Dr. Wilkins and his stafff are amazing! No judgement zone and great dental care!
-Lori O.


I have been going to Stones Crossing Dentistry for several years and I wouldn't go anywhere else for my dental care. Dr. Wilkins and his staff are extremely knowledgeable, caring and friendly. They can take care of almost any dental issue in the office. Again, I wouldn't go anywhere else!
-Wendy M.


Dr. Wilkinson and his staff are excellent! Very prompt, great attitude, and a wonderful place to do business with. Thank you for taking care of my whole family!
-Andrew M.


Great dentist! Friendly staff! Great with kids!
-Kathe F.


Visit was right on time as planned, very pleased.
-Mike H.


Loved the Carmel flavored fluoride!! I appreciate how Dr. Wilkins is good at fixing people's smiles and then making them smile!
-Jennifer P.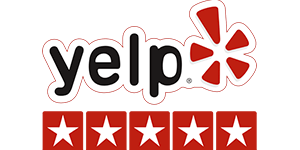 It took a few times for me to find a dentist in Greenwood after moving here six years ago (which it's hard to "shop around" when you can only go twice a year) but I'm very happy with Dr. Wilkins and the staff here. Everyone is super friendly and professional, really can't say anything negative here.
Only complaint is that if you do have to reschedule, it's kind of a nightmare – I ended up having to travel for work and called to reschedule my appointment and the earliest they had available was nearly two months away. I could keep calling week by week to check for cancellations but that was the only slot they could offer at the time. I get that's the nature of the business, but still a bummer.
-Ryan A.


This was my first visit-I went in for a consult. They ended up helping me out with my problem that day. Dr. Wilkins was very professional, and the office staff was awesome. I went on a recommendation of a few friends, and they were spot on. I much prefer small offices to the corporate franchises I have been going to for the past few years. Everyone there seems more invested.
-Susan F.


GREAT Staff & AWESOME Doc. I would not think of going anywhere else for my dental needs. Excellent service, fast, easy convenient appointments, great location. I definitely recommend Stones Crossing Dentistry.
-Tj C.
---
Rate A Biz Reviews

I was very pleased with the care I received. I had missed two appointments due to health reasons. I was needing a cleaning very badly. The tech did't talk down to me about missing she just worked at getting everything clean. Thank you very much for caring.
-Yvonne S.

This is my second visit. I am very satisfied with the services I received. The clinic is clean. It has the most up-to-date equipment. The staff is very friendly and thorough with the work they perform. They will also file your insurance claim. I highly recommend this dental clinic.
-Roberta F.

Excellent service. Very professional staff. Highly recommended.
-Sally D.

I have been going to Stones Crossing Dentistry for many years. I always have a pleasant experience. This visit was my first cleaning since getting braces. I was a bit unsure of the process but the hygienist did a great job and spent a lot of time explaining things to me and helping me find a way to floss, which has been difficult for me since getting braces. The tool she gave me and method she demonstrated was very easy and I feel much better about doing it. She also shared her own experiences with braces, which helped me a lot. Dr. Wilkins is always kind and thorough. In addition to all this, I had to take my infant granddaughter to the appointment with me, unexpectedly. The front desk staff held her and kept her entertained during my appointment. Dr. Wilkins and his entire staff are great. I always recommend them to family and friends!
-Jennifer S.

They are very informative regarding any procedures needed and do not push you into any service without giving you the opportunity to discuss with family
-Kenneth Z.

5 Stars for getting a cavity filled?
Yes. I walked in at 4pm thinking "great, I'm finishing the day by having a cavity filled". Well…Dr Wilkins and assistant did a great job. I was in and out quickly. This may be the first time that a dentist office did NOT have to go back and forth, back and forth, to grind down high spots. She shaped the tooth once, checked it, called it good. Very efficient. I am happy because I can't feel any high spots. In that regard, my tooth is the same now as it was this morning. Dr Wilkins always does a great job, glad he practices in our town!
-Andrew S.

Very good experience. Dr. Wilkins was great as usual. Ariel was friendly, gentle, and caring. I would like to request having her for my next appointment. Would definitely recommend to a friend.
-Jeanie F.

In my nearly 50 years of visiting dentists, I have never met such a well-skilled dentist. His technical ability eliminates the "fear" of going to the dentist. To back this up, the staff is incredible and very compassionate. Now my only "fear" is that others will soon learn that Stones Crossing Dentistry is the Dentist of Choice in the Indianapolis area! Keep up the great work.
-Mark G.
View More Reviews